Looking for Home Care in Walnut Creek or Surrounding Areas?
Contact us at 925-203-3039 for a FREE In-Home Consultation
Golden Heart wants you and our caregivers to be safe from COVID-19
Golden Heart loves our clients, their family members and our caregivers. We have programs to help manage the spread of COVID-19, the novel Coronavirus.

Client & Caregiver Safety
Golden Heart Senior Care is focused on providing Quality Home Care with Compassionate Caregivers and Exceptional Service.  That has never been more important than during the COVID-19 pandemic.  We are here to help you or a loved one live safely with dignity and independence.
To help slow the spread of the novel coronavirus (COVID-19), Golden Heart Senior Care follows guidelines and best practices from the Centers for Disease Control and Prevention (CDC).  Our professional caregivers are trained to reduce the risk of diseases including COVID-19 infection while providing safe caregiving.  This protects you and our caregivers.
In addition to following CDC guidelines to manage infections, Golden Heart Senior Care also applies other safety measures and offers additional programs during the COVID-19 pandemic:
Caregiver Wellness Screenings Before Visiting Clients
Our Golden Heart Senior Care software requires our caregivers to complete a wellness screening before they visit a client.  If they show any potential symptoms or close contact, we immediately quarantine the caregiver and refer them to appropriate medical care.  We also immediately dispatch another member of our care team to care for you or your loved one.
Client Wellness Screenings
To ensure we identify any medical concerns for our clients, Golden Heart Caregivers conduct client wellness screenings each time we begin our caregiving duties.  We want to ensure our clients are monitoring their health and immediately receiving care should a concern be identified.  We will help our clients get the care they need as part of our services.
COVID-19 Training and Survival Kits
COVID-19 Caregiver Certification Training is provided to each caregiver, including proper use of PPE
"Safe Scheduling" of Caregiver Services safeguards against cross-scheduling caregivers and blocks the scheduling of caregivers who do not meet CDC guidelines
Survival Kits are provided to every team member, including COVID-19 Handbook, sanitizers and PPE
Social Distancing is practiced whenever possible
Personal Protective Equipment – Masks are worn when within proximity of the client & full PPE is provided in the Survival Kits in case the client is presenting symptoms of infectious disease
Enhanced Cleaning & Sanitizing
Golden Heart has always provided house cleaning services.  Even if not a part of the care plan, we have increased emphasis on cleaning and sanitizing your home environment. Our enhanced efforts include:
Handwashing/sanitizing before coming to your home, while in the home, and after leaving the home
Enhanced cleaning and sanitizing all surfaces such as countertops, tables, doorknobs, & light switches
Ongoing training of our Golden Heart Caregivers regarding infection management and prevention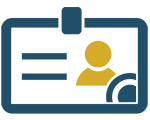 Work at Golden Heart
Contact us if you have a passion for caring for others!