Looking for Home Care in Walnut Creek or Surrounding Areas?
Contact us at 925-203-3039 for a FREE In-Home Consultation
In addition to living our Mission, Vision and Values, Golden Heart Senior Care abides by a Client Bill of Rights. We also have several Points of Difference to ensure your dignity, independence and right to choose how you live your life. Finish Well!
Our Client Bill of Rights – Founded on international best practices

A Holistic Health Approach

– We acknowledge every facet of a person and ensure an optimum quality of life

Case Management

– Our team approach embraces perspectives from Clients, Caregivers, Families, Medical Professionals, and all other Stakeholders

No Contracts

– We believe in our services and offer them to you "at will"

Free Medical Profiles

– Safeguards the establishment of effective Care Services

Free Quality Assessments

– Ensure client satisfaction & continuous quality improvement

Free Safety Consultations

– Promote our Clients' safety at home and in the community

Free Support Services

– Hands-on approach by Owner/Managers keep the focus on our growing "family"

Responsive to Community Needs

– Progressive and evolving care services keep our Clients at the forefront in a vibrant and active community

Advocacy

– Owners, Managers, and Caregivers unite as One Voice to ensure our Clients live an empowered life, whether in their own homes or in the community

Enhanced Lifestyle

– We throw parties, facilitate social outings, and enriching experience to ensure our clients engage with and celebrate life in a way that brings them new memories

Finish Well!

– We can't stop your aging or cure your degenerative disease, but we can walk through this path with you providing optimum care and choices to our clients Finish Well!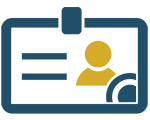 Work at Golden Heart
Contact us if you have a passion for caring for others!